03-20-2011, 05:05 AM (This post was last modified: 03-20-2011, 05:07 AM by Frisk E. Coyote.)
Hello there people! This is everyone's favorite Toonyote speaking, and boy have I got stuff to do! Y'see, I'm not very good with keeping notes. I keep losing them somehow... in highly convoluted and extravagant manners. I'm also highly unorganized, and I keep misplacing the notes I need the most. My handwriting is also complete garbage, so it's easier to read things I type, but my computer keeps crashing and deleting my precious notes, so I'm left with a new option:

Turn this whole thread into my personal note space! X3 From character profiles, plots, explanation of canon physics, or even just a timeline of events. There will be multiple posts by me in this thread so I can organize it better, and I accept comments and feedback from everyone who think they see something wrong or have an idea that can help improve the notes.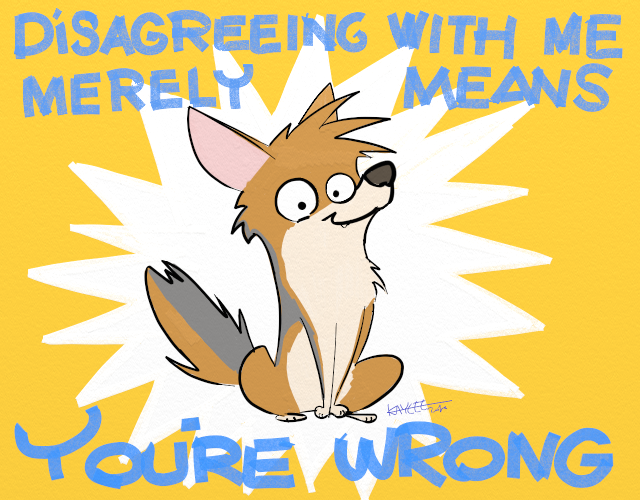 "I don't suffer from insanity, I enjoy every minute of it!"